Let engineering & purchasing think outside the box

PLM and ERP systems manage and know only internal, previously integrated parts.
Only with Strategic Parts Management PARTsolutions they can think outside the box and find and implement same or similar parts in the external parts world without building up a jungle of parts.
Managing multiple parts with PARTsolutions
The direct integration of Strategic Parts Management into the existing PLM system reduces the creation of part records considerably.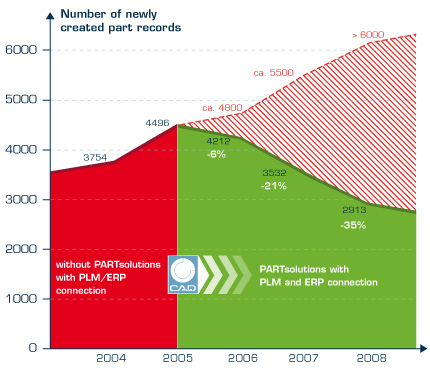 »By connecting to the SAP material management, record creation of purchased parts was reduced by 35 %. Thus savings for process costs were enomous.«
Peter Zander, KUKA Systems GmbH